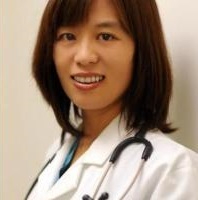 Nan Jiang, MD is the founder of our three clinics, Dairy Ashford Family Practice, Pearland Physicians and Prompt Care Medical Doctors. She finished her residency program in 2003 and she has been in practice for more than 10 years. Dr. Nan Jiang is a board certified family practice doctor and fellowship trained in geriatrics. Dr. Jiang believes that each patient is unique and the treatment approach is different for each individual. She has very good bedside manner and also listens to patient's need carefully. Her medical interests are preventive care, diabetes, hyperlipidemia, hypertension, womans health, heart disease, skin problem, asthma and minor surgeries. 


Dr. Jiang is nationally recognized for quality diabetes care as well as a premium physician of Blue Cross Blue Shield and United Health Care insurance companies. Dr. Jiang's affiliated hospitals are Memorial Hermann Hospital, West Houston Medical Center and Pearland Medical Center. 
Other than work, Dr. Jiang enjoys spending time with family, travel, cooking and sports.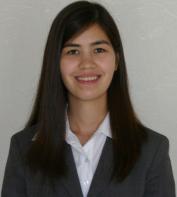 Jennifer Farrell, DO is a native Houstonian. She finished her residency in 2011 at Memorial Family Medicine program in Sugarland, Texas. Dr. Farrell is board certified in family medicine and joined this group in 2011. Dr. Farrell clinic interests include preventive care and chronic disease management. Dr. Farrell is nationally recognized for quality diabetes care as well as a premium doctor for Blue Cross Blue Shield and United Health Care insurance companies. Her affiliated hospital is West Houston Medical Center.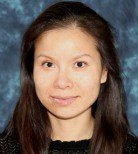 Juliette Depue, DO is a native Houstonian who received her undergraduate degree from Baylor University and her medical school degree from the University of North Texas Health Science Center in Fort Worth. She completed her residency training at Conroe Regional Medical Center. She strives to provide optimal continuity of care for her patients and their families, and she is fluent in Vietnamese.
Dr. Depue is a Board Certified by the American Board of Family Medicine and is a member of the American Academy of Family Physicians. Away from the office Dr. Juliette enjoys traveling and spending time with her family.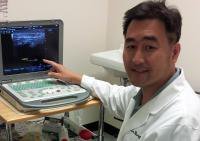 Xin Wang, MD is the co-founder of our three clinics. He is board certified in Physical Medicine and Rehabilitation. He has more than 10 years clinical experience and musculoskeletal ultrasound experience. His clinic interests include interventional pain management, sports medicine, work/auto injuries, ultrasound guided neck/back/joint injections, nerve block, EMG/Nerve conduction study and musculoskeletal ultrasound.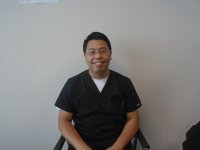 Joel Cheng, PT is a licensed physical therapist in the State of Texas specializing in neuromusculoskeletal medicine consisted of back pain, knee pain, neck pain, elbow and wrist pain, stroke, sport medicine, and after-surgery rehabilation. He's a health care professional who's qualified to help patients reduce pain and improve or restore mobility by applying hands-on treatment. Joel is attentive to each patient and accommodates to their needs.
Jerryce Hudson, MD is a board certified family practice physician. Dr. Hudson received her medical degree at Howard University college of Medicine and completed a family medicine residency at Memorial Family Medicine Residency Program. Dr. Hudson brings with her wealth of knowledge and experience as well as a love of medicine to all her patients. She cares, she listens and she wants to give her patients the best and most efficient cares. Dr. Hudson enjoys fitness, as well as spending time with family and friends.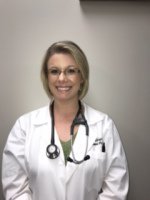 Amber Stanford, PA is a board certified physician assistant. She graduated with honors from University Of Texas Medical Branch At Galveston in 2012, she has more than 5 years of diverse experiences. Amber cooperates very well with different doctors and she enjoys caring for patients with a focused on improving quality, communication, wellness and prevention.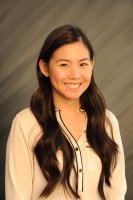 Mai Pham, MD is a Board Certified Family Medicine Physician originally from Flower Mound, Tx. After graduating summa cum laude from Austin College with a BS in Psychology, Dr. Pham earned her medical degree at Texas Tech University Health Sciences Center School of Medicine. Dr. Pham completed her residency in Conroe, Texas through the Conroe Medical Education Foundation Family Medicine Residency where she managed complex chronic medical conditions for underprivileged populations. She has been recognized in residency for her diligence and commitment to her patients and her peers. Dr. Pham has a special interest in women's health and is fluent in Vietnamese.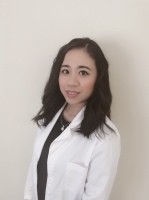 Vi Nguyen, MD is a Board Certified Family Medicine Physician. Dr. Nguyen recevied her medical degree from Ross University School of Medicine after completing her residency at Scott and White Memorial Hospital Family Medicine. 


Dr. Nguyen enjoys being a primary care physician, taking care of a range of patients from infants to the elderly. She provides a range of services such as DOT physicals, preventative care, managing chronic conditions such as asthma, COPD, diabetes, high blood pressure, depression and anxiety.


Dr. Nguyen highly believe in educating patients about their conditions and helping them take charge of their health. 


Outside of her busy work schedule, Dr. Nguyen enjoys spending time with family, traveling, fishing, cooking and supporting mission trips.